ProReveal is a highly sensitive fluorescence-based protein detection test for checking the presence of residual protein on surgical instruments after going through a washer disinfector process.
This cost-effective test (conforms to BS EN ISO 15883-1) delivers objective, visual and measurable results, removing any doubt as to whether a decontaminated instrument is safe for reuse.
Quick and easy touch screen operation
A highly sensitive test able to detect visually down to 50ng of residual protein
A user defined level of residual protein can be set to meet the HTM01:01 or the new EN ISO
15883-5:2021 guidelines
A rapid test with results in less than 4 minutes with a PASS/ FAIL indicator or a measurement figure
Provides a quantitative measurement over the whole of the instrument or cm2
A 3D visual display as to the location of any residual protein. The image can be saved or printed for future reference.
Report generation, stored data or download to a USB stick or mirror storage to an external drive or network
Touch a spot of contamination on the displayed image to show a localised readout of the protein mass detected for that spot
The ProReveal generates a list of editable questions before each measurement. Washer disinfector details etc.
The stored measurement data can be analysed using the monitor history graph or downloaded in an excel file format to create graphs
PCD's (Process Challenge Devices) designed to be used with the system
Drawer Extension for testing long instruments including laparoscopic and robotic.
Channel Safe to test the lumens and channels of surgical instruments and endoscopes.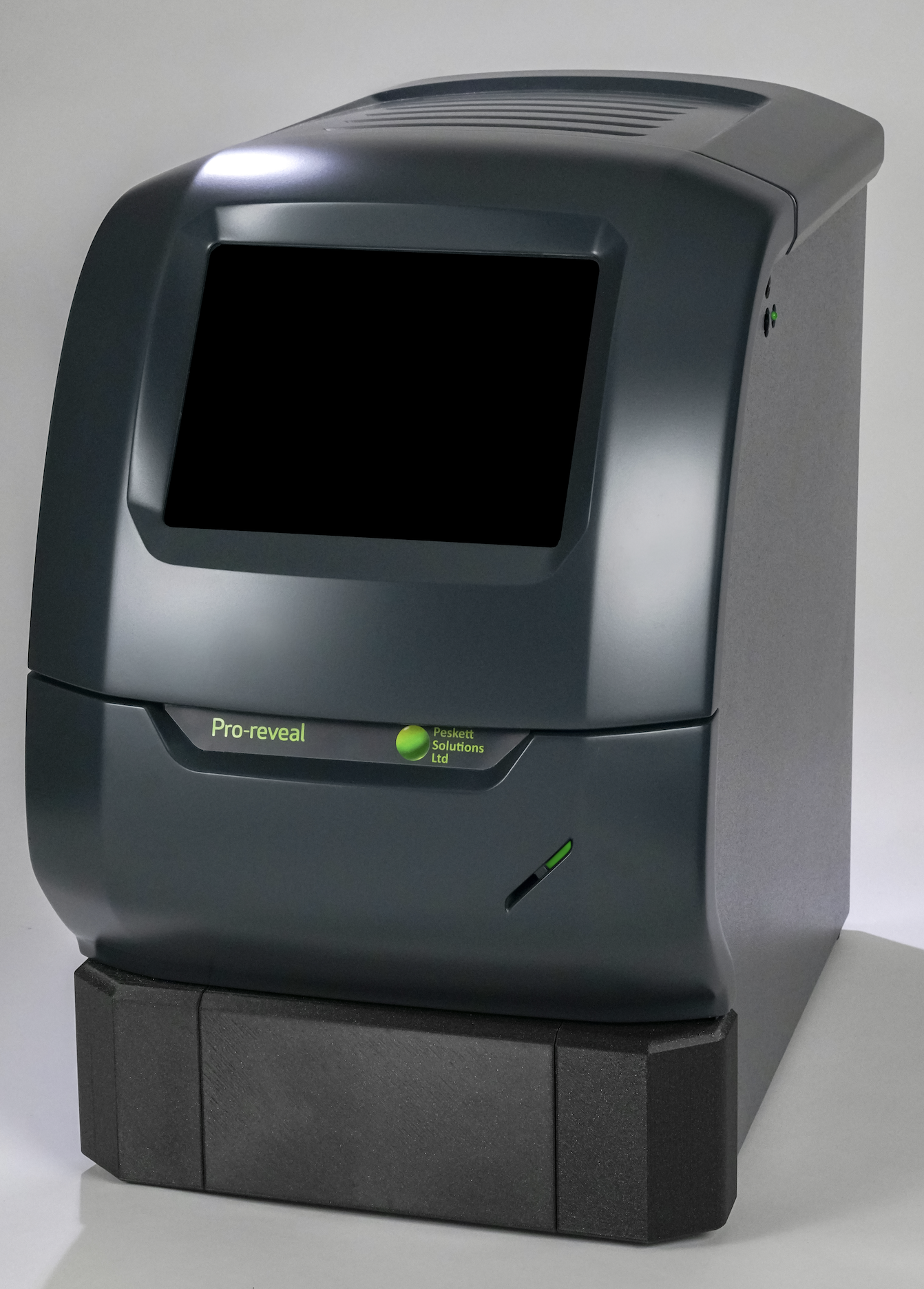 What it does
ProReveal uses a combination of reagent spray and a fluorescent digital imaging system to deliver a comprehensive, highly sensitive and visual record of where and how much protein remains after the washing process.
The whole instrument is checked for protein – not just a small swabbed area.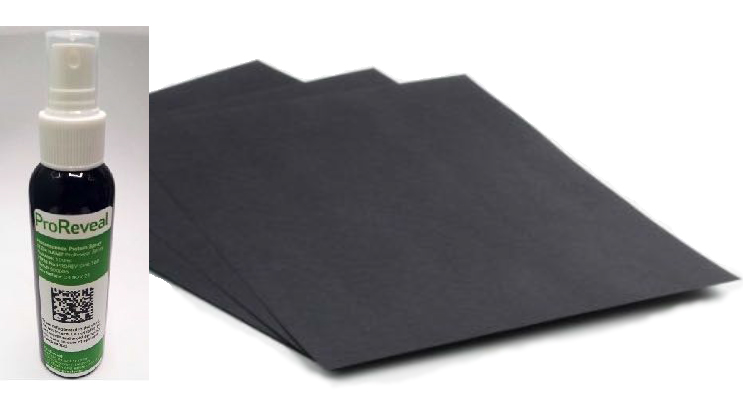 How it works
The instrument is placed into the ProReveal viewer and sprayed with ProReveal spray. The process uses a simple touch screen interface that generates a full colour 2D image of the instrument with zoom control.
This clearly shows where protein is present and calculates how much protein.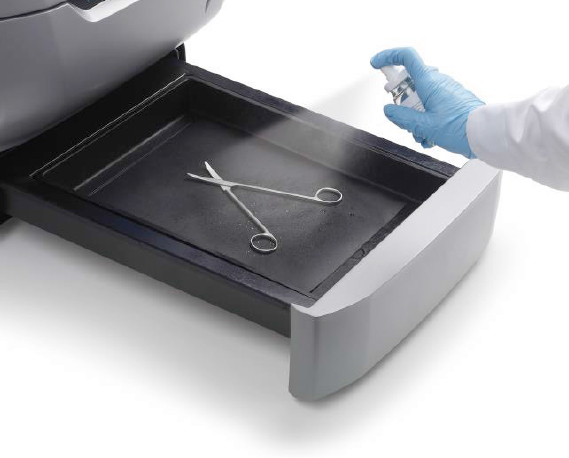 Why it works so well
The whole process is incredibly simple taking less than 5 minutes. Critical for such an important safety procedure, you get simple, objective, automatic pass or fail confirmation. In addition a fully calibrated report on the amount of proteins present and a copy of each instrument's image is available. For viewing purposes, a 3D view of the instrument can be displayed.